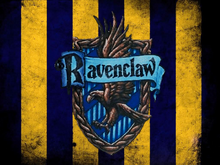 So, I'm DreamerGirl16 and welcome at my page. I'm a amateur writer and letter artist.
Fandoms:
Harry Potter
House: Ravenclaw
Favorite characters: Luna Lovegood and Dobby
Ilvermorny house: Thunderbird
Patronus: Dappled grey stallion
Hunger Games
Favorite character: Rue
Favorite shipping: Finnick and Annie. I hate all the shipping with Katniss to be honest. I think she has survived way too much to ever want a relationship
Favorite district: 11
Weapon: bow and arrow
Tactic: getting a bow, running away and hiding somewhere until nearly everyone died
Lunar Chronicles
Favorite character: Scarlet
Favorite place: The Rampion
Favorite shipping: Cresswel!
Rise of the Tangled Dragon
Favorite character: Jack Frost
Pirates of the Caribbean
But if Jack Sparrow won't be in the 6th movie, I'll just ignore there is a 6th movie at all.
Favorite character: Jack Sparrow... or Will Turner
Alice in Wonderland
Favorite character: Cheshire cat
I just love Wonderland really much. Oh all the madness, it's amazing!
Sherlock
Favorite character: Sherlock Holmes
Favorite episode: season 1, episode 3
Divergent
Faction: Amity or divergent: Amity and Abegnation
Percy Jackson
Cabin: 6, house of Athena
Buzfeed Unsolved
Team: Boogaras
My favorite pages
Edit
Add links to your favorite pages on the wiki here!
Favorite page #2
Favorite page #3
Community content is available under
CC-BY-SA
unless otherwise noted.