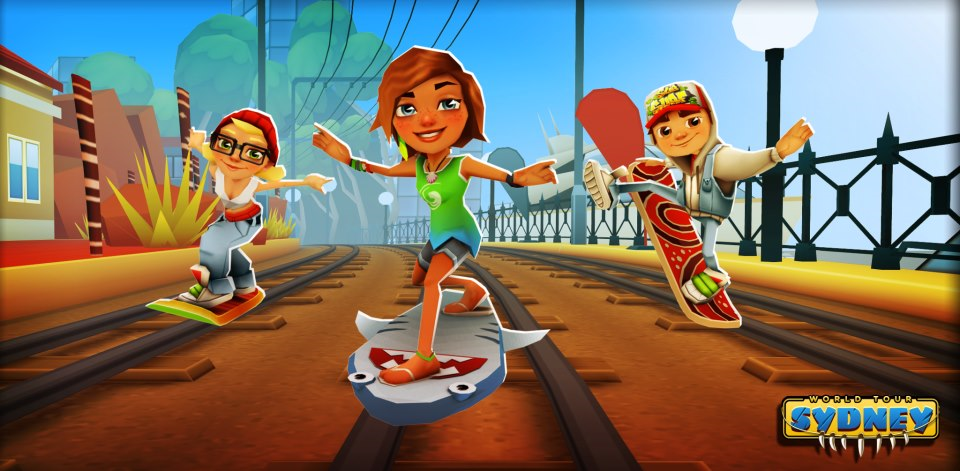 Hi! Go Kim and Tricky, You're both the BEST!
My High score is 17,050,950.
My score multiplier is X30.
I'm at the top of my Facebook and Game Center leaderboard.
My fave edition is Sydney 'coz it's in Australia (I LOVE AUSTRALIA!!!)
GO SUBWAY SURFERS!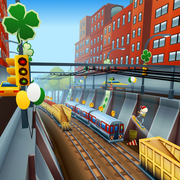 I'm here to help! Edit
If you need any help ask me!
I'm am admin here at Subway Surfers wiki, so you ask me any thing!
Thanks!

My Subway Surfers Game Info
Edit
My three favorite characters:
In no particular order:
1. Kim (Because shes Aussie and shes the best character).
2. Tricky (I just love her so much).
3. It's a tie between Rosa and Yutani

(I love Yutani because she is very different like me, I love Rosa because shes awesome).
My three favorite Hoverboads:
1. Bouncer
2. Outback
3. Hot Rod
How I got my high score:
I used about 23 Hoverboads.
I used 63

.
The character I used was Tricky in her Camo outfit.
The Hoverboad I used was Bengal (I was meant to use the Bouncer, but before the game I pressed Bengal.
Characters I've unlocked:
Jake (of course)
Hoverboads I've unlocked:
Hoverboad (of course)
Starboard (of course)
Outback Outfits I've unlocked: (I'm try to save

)
Camo outfit.
How many

I have:
Never got any with real money.
200+
How many

I have:
Use to have Heap's (I've spent a lot recently).
How many Facebook/Game Center friends I have on Subway Surfers:
15 (Including me).
Is Subway Surfers my favorite game?
YES!!!
Aussie Winter Girl has entered the Future Predictor!


Hope you enjoyed reading about me! Please tell me if you want to chat & when in my message wall!


Community content is available under
CC-BY-SA
unless otherwise noted.