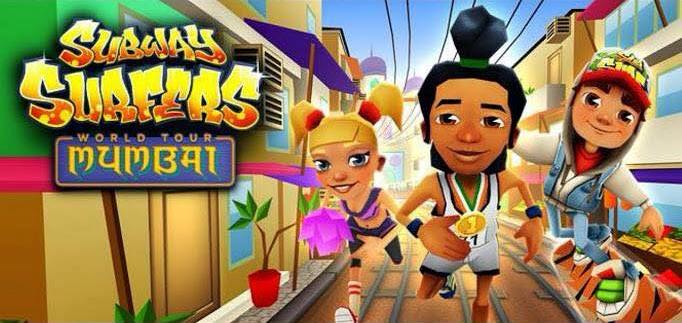 Subway Surfers World Tour: Mumbai is the twelfth installment of the Subway Surfers World Tour series and the seventeenth update of the game. This edition introduces a new limited character, Jay, and a new hoverboard, Bengal. This edition also gives Frank and Tasha a new outfit each. Not only that, the Holiday Video during the London edition was brought back to this edition, but as a Daily Video. It was released in 2 January 2014.
Re-releases
Edit
The Weekly Hunt for this edition starts the trend of having 3 challenges instead of 4 unlike the previous editions.
This also starts the trend of the edition to be playable for 3 weeks instead of 4 until a new edition is released unlike the previous editions.
It is the first edition of 2014.