Note: This article features content related to an already expired object.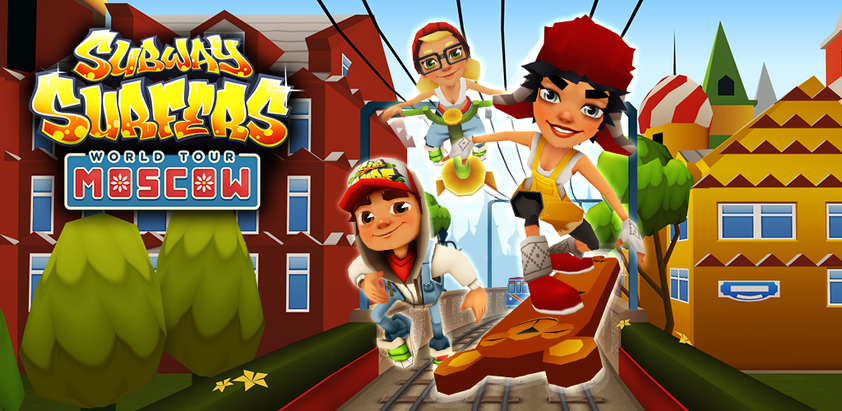 Moscow


Subway Surfers' app icon for the Moscow edition.

Information
Update Version
v1.14
Character
Alex
Hoverboard
Teddy
Weekly Hunt
Background Music
None
Previous
Next
Release Date
September 5, 2013
Subway Surfers World Tour: Moscow is the ninth installment in the Subway Surfers World Tour series and the fourteenth update of the game. It features a new limited character, Alex as well as a new board, the Teddy board. This edition also introduced two new outfits for Lucy, the Goth Outfit which costs

 15 and the Steam Outfit which costs

30. This edition's Weekly Hunt requires the player to collect Russian Dolls (

). It was released on September 5, 2013.
Re-releases

September 5, 2019
Trivia
This is the first World Tour location to take place in Russia. The second being .
Gallery
Editions

2012
Halloween • Holiday
2013
• • • • • • • • • •
2014
• • • • • • • • • • • • • • •
2015
• • • • • • • • • • • • • • •
2016
• • • • • • • • • • • • • • •
2017
• • • • • • • • • • • • • • •
2018
• • • • • • • • • • • • • • •
2019
• • • • • • • • • • • • • • •
2020
• • • • • • • • • • • • • • • •
2021
• • • • • • • • • • • • • • • •
2022
• • • • • • •