Ray
Characteristics
Cost
50,000
Ability
None
Edition
Limited?
Yes
Release Date
21 April 2016
Upgrades
This hoverboard doesn't have any unlockable upgrades.
Ray is the thirty-eighth limited hoverboard in Subway Surfers, the third Sydney-special board and a limited hoverboard released with

. Like any other hoverboard, it will protect you from crashing for 30 seconds. When crashed, the board will explode and recharge for a few seconds before it can be used again. It has no special ability. It takes the shape of a manta ray and costs

50,000.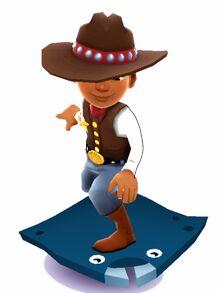 Hoverboards
Default















Limited






















































































Upcoming




Community content is available under
CC-BY-SA
unless otherwise noted.