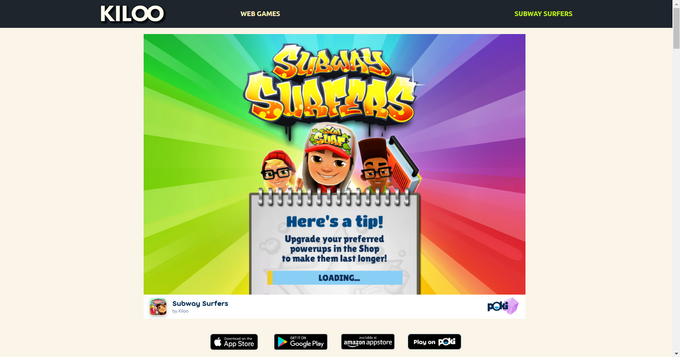 Online version is a Subway Surfers online game version that you can play only on PC on Kiloo's or Poki's website.
Links to Play:
Trivia
First Version Officially announced in the Online version was on the .
The online version was released in 9, August, 2019
This is the first version to use landscape mode officially
The First Version before the officially release was
Another versions like , , , was released on Poki's site before release on the Kiloo's site, but they are not there anymore.
Currently the online version does not have the versions of the game at the same time (for example, the game is in and the Site is in Seoul). This may be due to the end of the partnership between SYBO and Kiloo in early 2020.
The online version does not save.
You can't get any limited characters or boards in the online version.